Windhammer, Copyright Wayne Densley 2010 All Rights Reserved
<! --------------------------------------------------------------------------------------------------------------------------------------->


What is gamebook adventuring?

A gamebook is a work of interactive fiction that allows the reader to make choices about the path they wish to take within a story. Unlike most novels there are many ways in which the story can be completed, and many different circumstances that can be experienced along the way. It is essentially up to the reader to make a success of the adventure they undertake. To read such gamebooks the same way as you would a normal novel will make little sense. The nature of adventure gamebooks is such that you must jump from section to section depending on the choices you make, the traps or creatures that confront you and what you have experienced previously in your journey.


To successfully complete one of these books usually takes a number of attempts. An adventure gamebook requires the reader to be mindful of what they find during their quest and where they have trod before.



To complete this book and get the most fun from it take heed of the following:
Read the rules thoroughly.
Complete the character sheet before you start and maintain a record of what you find along the way.
Read all the introductory information, it will give you considerable information about the land you are about to journey through and provide hints as to what you may encounter.
Consider carefully all the options given. Only by conducting a thorough search of Stoneholme will you find what you are looking for.
Enjoy your quest, you may not make it the first time but there is more than one way to complete it.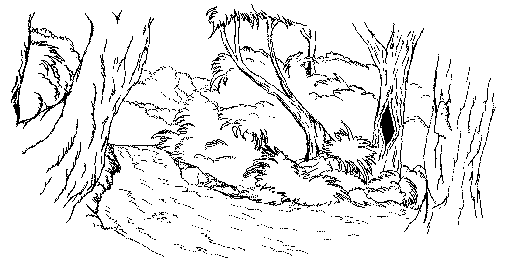 Windhammer is only the first core gamebook in a series that will ultimately extend to forty titles, including gamebooks, novels, roleplaying games, atlases and many other documents. If you enjoy this adventure please let me know as I will be only too glad to let you know when the next becomes available.


<! --------------------------------------------------------------------------------------------------------------------------------------->

This book, and its associated books and other documents in the Chronicles of Arborell series are the intellectual property of the author, Wayne F Densley, and all rights are reserved by him. Windhammer is best viewed at 1024 x 768 resolution. Any questions regarding the Chronicles of Arborell can be answered by emailing the author at densleyw@shoal.net.au
Windhammer, Copyright Wayne Densley 2008 All Rights Reserved